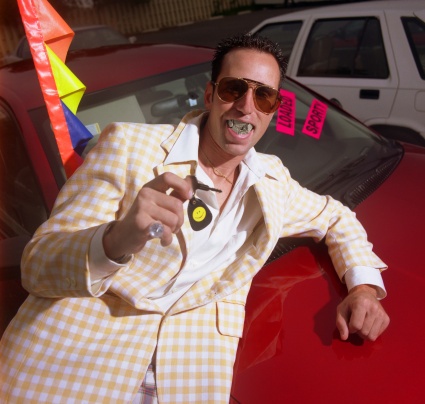 "I would do anything for love, but I won't do that..."
As a young entrepreneur I loved to hustle. I delivered newspapers, babysat, mowed lawns and painted houses.
I never, ever called myself a salesman. If someone asked me what I did, I used the task to describe what I did.
It really wasn't cool to be a salesman back then. In fact, the mental imagery I had in my head regarding the sales profession at the time was of a pushy, arrogant, scheming used car salesman.
Movies like Glengarry Glenn Ross (1992), Used Cars (1980) and Boiler Room (2000) embodied the general mindset about sales at the time.