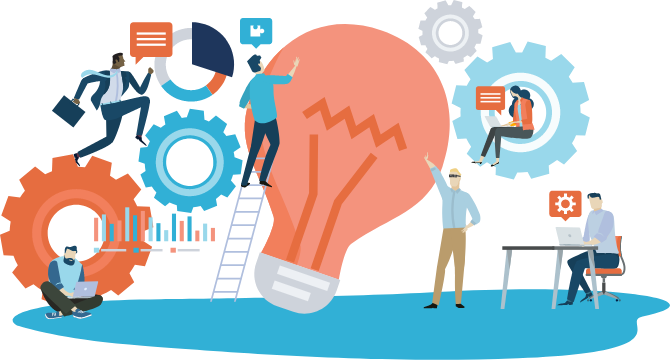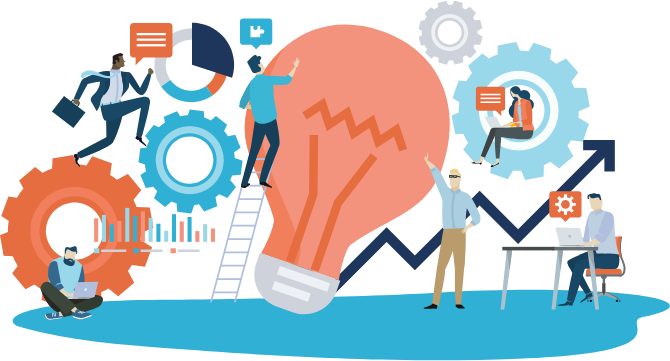 Accelerate
Acceleration is the outcome of having the right people doing the right things right. This is the outcome of the intentional alignment of the right people, strategy coupled with purposeful execution.
Why Strategy Execution is Difficult
Benjamin Franklin famously said: "Failing to prepare is preparing to fail."
Strategy execution is difficult to impossible without proper preparation through effective assessment, planning and transformation.
Failure to intentionally do the work through these essential steps sets the stage for mediocrity at best, or at worst - failure.
Most organizations choose not to do the heavy lifting. Instead, they hurry through or worse yet - skip these steps and and ultimately prepare to fail. Our process ensures that you have the groundwork for successful strategy execution.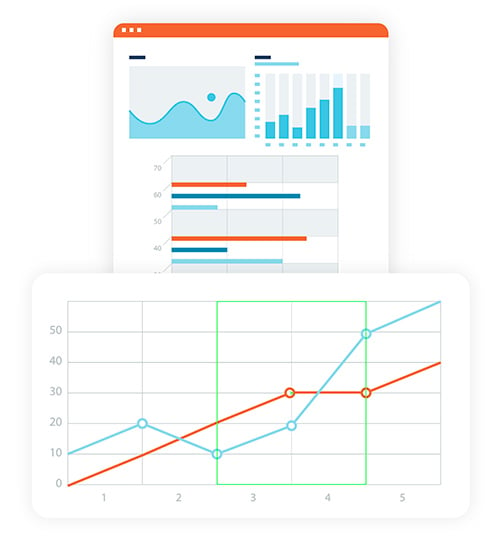 The Benefits of Working with Experienced Advisors
STRATEGIC MINDSET
Your "edge" - your competitive advantage is the continuous evolution of your "economic moat". A strategic mindset is absolutely essential to shape your future through Blue Ocean Strategies.
EXECUTION FOCUSED
Hope is never a strategy when it comes to execution. Accelerating your business model or mission requires the right things getting done right through clear objectives, KPIs and accountability.
FAST FEEDBACK LOOPING
Fast feedback looping is essential to Acceleration because it facilitates fast evolution - double down on what adds value and stop doing what does not.
Resources to Accelerate Your Team
Start aligning strategy and execution with these resources that help you Assess, Accelerate, and Transform your Team's mindset and behaviors.
Synergy Between People,
Process, and Production
Synergy occurs in the presence of the rare alignment of People, Process, and Production toward business goals. This synergy is called Acceleration. Great Leaders understand this alignment and work to ensure that the pieces are in place to Accelerate their Team's potential.
When you invest the resources to fully Accelerate your Team, you gain dramatically increased profits, a fulfilling Team culture, maximized brand value, Customer evangelists, and a unified vision.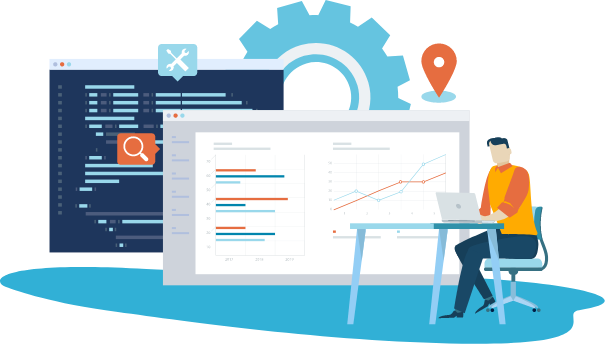 Accountability Loop
There can be no sustained Acceleration without an Accountability Loop.
Your Accountability Loop is strengthened through having the right people in the right seats on your bus who know precisely why their team exists, how they are to behave, what they are to do, what success looks like, what is most important right now and who must do what.
WHAT OUR CLIENTS ARE SAYING
"The intent is to embed the learning and self-awareness so that the person can then use those tools to improve their lives and improve their business results. I had looked at other approaches, but felt that this would give us a structure that our sales team could really build on. This was our ongoing approach to growing the company- by growing people in the company."
Clarity
We create high-value Organizations by helping solve the most expensive kind of problem – human capital. Our Clients depend on us to provide clarity around the hiring, development, and coaching of their Leadership and Teams.
Clarity leads to better decision-making.
Our data-driven approach means you get objective clarity.
Clarify your mission, vision, and guiding values.
Pressure
Constant, gentle pressure leads to continuous optimization. Pressure is the tool for Leaders and Team members who strive for excellence. They are always seeking an edge and apply pressure to shape their Teams, never settling.
Great Teams must be challenged.
Apply pressure to realize potential.
The key is accountability to activity and results coupled with constant gentle pressure.
Perspective
Leaders and Team members have their own personalities, potential, and perspectives. Perspectives are inherently limited but can be expanded through data analysis, studying, and improved thought habit patterns.
Team members can improve their perspectives with an open mind.
Perspectives are malleable.
Aligned perspectives lead to Team performance improvements.
Execution
Execution is the commitment to the work to be done as defined by an upfront strategy. Execution is a function of mindset, where your Team is both motivated and aligned to the right activities that will improve the bottom line for your Organization.
Strategy without committed execution is meaningless.
Establish a culture of execution with planning, a clear vision, and accountability.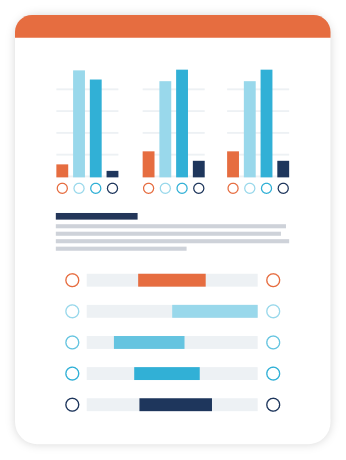 Start a Conversation
What gets measured gets improved.

The best sales teams continuously improve through awareness of the cost of the status quo.

The key to improving is data analysis.

Fill out the form to the right to download your Cost of Missed Sales Calculator.
THE RAINMAKER
Every great organizational change starts with a mindset shift. Start your journey with thought-provoking articles on People, Leadership, Teams, and Moats.