It is 11 am and you have yet to actually work on sales. In fact, your sales team has "issues". People are not getting along and they are blaming one another for everything. Your look at your abysmal quarterly revenues for the upteenth time. It has been four hours, and you have yet to figure out the problem.
You ask yourself, "Why is my team so dysfunctional? Why are people so distracted and so focused on the wrong things? How do I get my sales team focused on selling — together as a team?"
Frustration seeps from your every pore, and you slam both fists against your desk. A singular thought loops through your brain:
How do I fix my sales team so they sell more?

Patrick Lencioni is absolutely correct. — "Great teams do not hold back with one another. They are unafraid to air their dirty laundry. They admit their mistakes, their weaknesses, and their concerns without fear of reprisal."
You cannot afford to be average. Your legacy will not tolerate average.
Average sales teams focus primarily on making the next sale and hope their team's dysfunctions will eventually sort themselves out. They focus on sales — they ignore their team dysfunction. Some even think it is normal for salespeople to not work together as one team.
Strengthen your Sales Organization by Eliminating the Five Dysfunctions
Fact… Team dysfunctions never sort themselves out. They end up costing sales teams incredible amounts of lost sales, wasted time, poor morale, and unnecessary turnover.
Fact… Sales teams that do not work together lose more often. Synergies are lost. Jockeying for position wastes valuable time, energy, and resources.
High-performing sales teams know they must work on how their team works together on an ongoing basis to ensure they are maximizing their potential.
Improve Team Focus and Take Back Control of Your Sales Org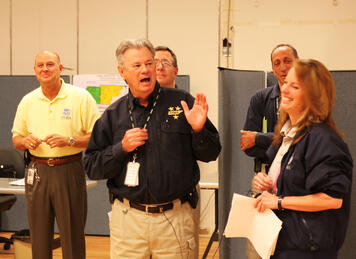 If you want to take back control — to maximize sales, you must wage an all-out war against team dysfunction. It is time for your sales team to step up and learn about themselves, one another, and how great sales teams work together. That is where we come in.
The first step you must take to stop your bottom line from hemorrhaging is for your team to complete our 5 Dysfunctions of a Team assessment tool.
This tool identifies the main tumor(s) plaguing your team. Once you know the source of disease, you can focus on the course of action necessary to shrink down that tumor and rebuild a healthier, unified team from the ground up.
After the sample assessment results are compiled and collected anonymously, we:
Share the results with the team leader
Rigorously analyze the data and identify the diseased areas that demand your team's immediate attention
Provide a customized regimen that will bring your team together and will strengthen the overall health of your team
Are you ready to stop this spreading dysfunctional cancer in its tracks or will you turn a blind eye and allow this disease to slowly choke the life from your salesforce?