Have you ever walked into a performance evaluation as either the person doing the evaluating, or the person being evaluated and had no idea as to what you were specifically evaluating the employee on, or what you were being evaluated on?
Not to worry, you are not alone. We often find that organizations lack a certain degree of clarity as to what is really important to any one specific job. One common position that we help Clients with is the Outside Sales role.
Outside Sales positions often entail job duties like making calls, face-to-face visits to prospective Clients, or attending tradeshows and other events to help market their products and services.
Additionally, there are often other more task oriented job duties associated with the sales position like entering data into a Customer Relationship Manager, writing proposals, filling out reports, general account management, and scheduled follow up with the Client to close the deal or to generate repeat business.
The two different components I described above are definitely big pieces of the overall job, but which mean the most for you? Many will say "we want candidates are who are equally good at both." But is that really true? Ask yourself this, if "Bob" didn't do "X", would he still have a job?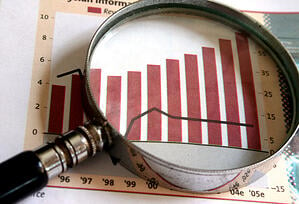 Tracking sales metrics is critical to an organization's success, but even more important is making sure that you are tracking the things that matter most to your organization's success.
Far too often when we are exploring opportunities with prospective Clients we find that the things that are being tracked aren't metrics that truly determine success or of significant importance to leadership.
When designing your sales metrics plan, remember to take time on the front end and determine what is most important for your specific situation. The clarity that comes from proper metrics tracking along with selecting team members who truly fit the job will help to enhance your bottom-line.
Does your organization need a Sales Metrics Check-up?