Most sales teams do not prospect nearly enough. The result is sale's results are more typically based upon luck than actual planning.
Take some time and ask each sales team member you engage with today the following questions.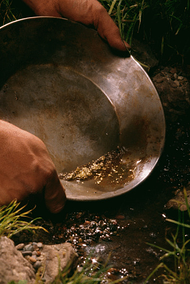 How many identified prospects do you have in your sales pipeline?
Who are your prospects?
When is the last time you engaged your prospects?
Why are your prospects your prospects? What was the decision-making process?
Chances are the answers to your questions are not going to be what you want to hear. Do you have an active prospecting plan with named prospects for each sales team member?
Is each sales team member effectively following-up using a prescribed approach to identify prospect potential and turn them into Customers?
If you want to improve sales through improved prospecting, the sales manager must do the following.
Stop assuming all sales team members "get it". Assume all sales people need management.
Identify top prospects with each sales team member and write them down. Create an action plan for each with time lines.
Hold each sales team member accountable for achieving the time lines and converting prospects into accounts.
Remember, what gets measured gets improved. There are 8-9 hours in the typical sales day. Make sure your sales team members are talking to your Customers and prospects for at least 5 of those hours.