---
I recently invested in a new vehicle.
It was our fifth from the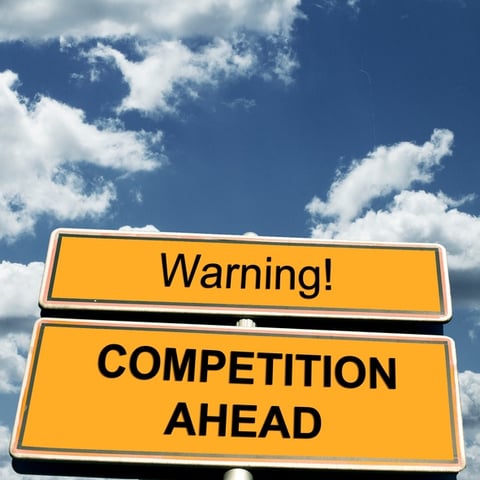 same dealership in 15 years.
They do business the way I would if I ran a dealership. They are very fair and do not use heavy sales tactics. Their service during and after the sale is exemplary. Clearly there is something in the water at the dealership.
We have had the same salesperson for our last two purchases from this dealership. Since our first purchase with him three years ago he has received a promotion to management. Yet he worked with us through the negotiation, ordering and delivery.
This salesperson clearly loves the vehicles he sells.
No one wants to be a number.
A competing dealership 200 miles away treated me like a number. Both times I gave them a shot and both times they treated me like a number. Their salesperson ran figures at me and said things like, "Today only... Hurry..."
It is clear their sales culture is to get as many deals as possible.
Is your walk-through artisan?
The document signing and walk through passed quickly. As our salesperson demonstrated the navigation and electronics, it struck me that this salesperson knew EVERYTHING about the vehicle. He spent more time demonstrating how to get the most out of the car than he did actually selling it to us.
The walk-through was artisan.
For dealerships who use heavy sales tactics and whose salespeople forget the name of the Customer after the sale, this salesperson is a "competitor from hell".
The next time I am in the market for a new vehicle, I will be calling him first.
Competitors from hell believe.
Competitors from hell are competitors from hell because they consistently win. They win because of a superior product / service / sales combination.
Competitors from hell believe in:
Doing the right thing even when no one is looking.
The products, the services and the people they work with.
What the products and services do for the Customer.
Showing artisan care in how they engage their products and services.
Ensuring the solution sold is the absolute best solution for the Customer.
Challenging the Customer rather than telling them what they want to hear (Challenger Sale).
Maximizing Customer value after the sale by investing time most salespeople would not.
Furthermore, competitors from hell hire the best salespeople and develop them. They develop not just ability but belief.
Being a competitor from hell is a serious competitive advantage.
Every business seemingly desires to be the "go to" company for a particular product / service. Few actually get there.
It takes a commitment to a unique vision as well as trial and error to get your sales and overall culture right.
Every salesperson and team member contributes to or reduces your potential to be a competitor from hell.
Everyone is interested in being a competitor from hell. Few are truly committed to doing whatever it takes.
Are you a competitor from hell?
Get clear about the kind of company you intend to be(come).
Then hire and retain the kind of salespeople who model your vision. Help non-believers work for a competitor.
Speaking of hiring the best salespeople. Have you completed our sample assessment yet?