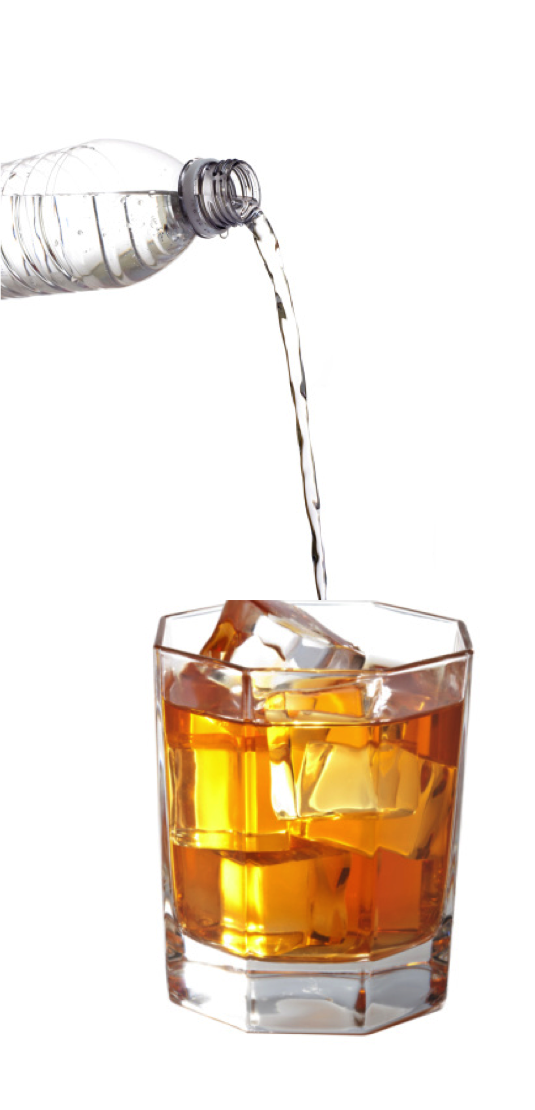 Maker's Mark, a company steeped in the rich tradition of making good bourbon is apparently reducing the alcohol content of their popular bourbon in order to "meet high demand".
See the breaking news at bourbonblog.com as well as the New York Post article - "Alcohol abuse! Maker's Mark cutting alcohol in its bourbon to meet high demand".
For a moment, I thought I had seen "news" from The Onion. It does not often happen that we get to experience a slow motion marketing train wreck that will be written about in textbooks in the coming years.
I am alarmed for two important reasons.
Traditions - especially those of American icons are particularly sacred in the eyes of the Customer and the employee alike. You do not mess with an American icon unless you are "brand suicidal". Remember Coca Cola's Coke flavor change in 1985? It went over like a lead balloon.
Similar to those who enjoy good bourbon, I am passionate about the rich flavors and histories bourbon producers like Maker's Mark distill. When I find a bourbon I have not tried before, I read about it and immerse myself in their rich heritage. Many bourbons go back well over 100 years. I love the histories of these companies - their commitment to their own standards of excellence.
In a world that is seemingly becoming more and more cynical, tradition is warmth... Tradition is predictable - the shelter in the storm. It seems that Maker's Mark is about to mess with their tradition... I do not believe reducing the alcohol content will go over well with those of us who care about tradition - and there are many.
Tradition matters... We demonstrate our values through the honoring of traditions. We aspire to be part of something greater than themselves. Tradition is an important part of branding, employee engagement, and the Customer experience.
Smart companies nurture and shape rich traditions and they stand by them through good times and bad regardless of profitability.
Smart companies realize that traditions create predictability and draw those who share similar values who honor those traditions with passion and vigor - both employees and Customers alike.
Smart companies hope that their brand - their traditions become larger-than-life and when they do - they protect them.
If you are fortunate enough to have rich traditions, do not mess with them. Companies can only dream of having a loyal following - both employee team members and their Customers alike. When you mess with the "secret sauce" of your company - when you change the traditions through recipe, product delivery, product packaging, pricing, or alcohol content, you must be careful. You may scare the hell out of your employee team members and your Customers, and you may lose them.
Following are five examples of smart companies and their rich traditions...
Apple makes products that make the world a better place. As a huge fan of Apple, I can say they make my world better and more productive. Part of the elegance of Apple is their simplicity and they have historically not tried to be "all things to all people".
Zappos is committed to serving the Customer. Only those who fit the Zappos Culture are hired and allowed to stay. Their Customer service is legendary - I know from personal experience. I am a Customer.
Southwest Airlines has never had a layoff - not even during the recent economic downturn nor after 9/11. They care about their people and it shows through their Customer Experience.
Vinnie's Sub Shop in Chicago is committed to making the best subs they can. When the fresh-baked bread runs out - they close. They could easily just get more bread later in the day but it is not as good as the fresh-baked bread in the morning. If you want a sub - you need to get there early.
A&B Pizza is a local Bismarck/Mandan, ND based pizza restaurant that has been in business for over 40 years. Locals know and love their pizza. As far as I can tell, their recipes have not changed - their lunch lineup is the pretty much the same basic fare it has been for decades. Much has changed in the pizza world - but not A&B Pizza.
When you mess with tradition that your employees and Customers truly identify with, bad things happen. Customers and employees alike become confused about who you are - what you do - why you exist. Confusion leads to lost employee engagement and lost Customers and they do not just leave. They leave angry.
My heart and gut tell me that the management of Maker's Mark will change their minds. I pray that they do. I believe the outcry is going to be far greater than they were anticipating. Or... Maker's Mark is going to go down in the history of companies who dared to mess with tradition and paid the ultimate price as they lose the hearts and souls of some of their most passionate Customers and employees.
As the CEO of your company or manager of your department, you have an important responsibility to not screw up a good thing. Create the traditions that draw a line in the sand - that make you different - and then protect your traditions - make it a rich part of your heritage.
Your employee team members and Customers are counting on you to do so.