Let's get real. Chances are you have sales people ripping you off because you allow it.
It is not their fault. It is your fault because you created the environment that allowed it.
All problems start at the head.
As you know, there are two primary "types" of sales people:
Sales Hunters - This type of sales person prospects, cold calls, knocks down doors - they "hunt".
Sales Farmers - This type of sales person works relationships and often waits for the phone to ring.
Generally "sales hunters" get paid more. "Sales farmers" typically want to be paid like hunters while still farm. Many "farmers" figure out how to work the system by trying to get paid for taking orders as if they worked the sale from beginning to middle to end.
Order taking is expensive from many angles. The most expensive problem with order-taking is the over-compensation of sales commission.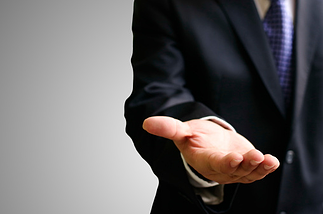 Are you paying farmers as if they hunted the sale?
Here is another perspective to consider... The question I often ask myself as I review a sales team is "Who or what actually sells?"
Does the product / service / brand sell itself?
Do sales team members add value or act as "order takers"?
Most sales people allow the product, service, and brand to do all the selling while they claim all the credit. What is this? You guessed correctly. It is called "order-taking".
If allowed, some sales farmers will rely on order-taking to make their quota and this is dangerous - especially if you actually believe they are actually doing their jobs - prospecting, cold-calling, proposal-writing, and consultatively-selling.
True sales farmers and order-takers must be compensated at a lower rate relative to sales hunters - those who prospect, consultatively sell, and ultimately land a hard-worked sale.
All problems start at the head... The longer you allow "order-taking" to occur, there is an increased potential that sales team members will feel entitled to receiving the "free money". Other than taking the order, they have added little or no value and do not deserve the higher compensation. The longer you allow "order-taking" to occur, the more likely your high performers will realize they are working for their commission while others are taking orders. The result will be reduced employee engagement.
Once entitlement thinking becomes pervasive, it is difficult to eradicate. The best "medicine" for entitlement thinking is prevention. Entitlement thinking always leads to low accountability. Low accountability always leads to reduced sales activities. Reduced sales activities always leads to reduced sales results.
There are no exceptions.
What can you do?
Remember that sales people do what they are incentivized to do. Human beings are rational about the choices they have. If you continuously over-compensate sales team members for order taking - "easy lay-ups" at such a level that they can make a nice living without the hard work, they will stop prospecting and start taking orders.
Separate out various types of sales and ensure the more "difficult" sales are compensated at a higher relative level. If the sales team member did not properly document the activities leading to the sale because they "forgot" or the activities did not exist - then do not pay them as if they worked the entire sales cycle.
It is important to identify optimal sales activity and sales objective levels and hold sales team members accountable for accomplishing them. Average companies reward results only. Strategic companies reward the right activities and objectives that are accomplished - ensuring the results come for the right reasons. Strategic companies use sales scorecards to ensure the right things get done consistently.
Perhaps an illustrative example.
We had a Client with an inside and outside sales team (inside = farmer / outside = hunter). After our analysis, we realized that many of the outside sales team members were really "order-takers" posing and being commissioned as sales hunters. These "order-takers" were not working new leads, developing prospects, nor cold calling, nor staying in contact with the Customer. The Customer had their phone number, their email address and naturally contacted them to make their order. In reviewing their Salesforce activities, we identified many, many instances where the compensation should have been much, much lower due to the lack of supporting sales activity by the sales team member. As a result, this particular company changed their compensation to fully reward only those who fully worked the Customer.
For the record... There is nothing wrong with taking an order. When the Customer is ready to buy - take the order! For those sales professionals who are truly working - achieving their activity, objectives, and results quotas, taking an occasional order is a nice reward for working hard. Just ensure that taking orders is not compensated at such a level that it becomes attractive to the sales team member.