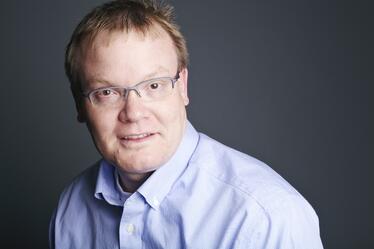 I recently came across a powerful blog post by Steve Adubato titled Great Leaders Know How to Make Tough Decisions.
Amen. Yes they do.
This post snapped my head and thinking back into alignment.
How are you doing as a leader?
Have you tried to make some changes in the last several years? How is that working out for you? Are you confused?
Today, I believe it is more difficult to lead than ever – especially if performance matters to you – both people and bottom line performance – especially if you are trying to be a "good leader" – especially if employee engagement matters to you. Today, more than ever, the "siren song" of "You must be this kind of leader… the nice kind – the kind that believes in employee engagement" is screaming loudly – not singing.
The latest management "thinking" is to involve everyone in every decision – to get people to like you – avoid confrontation and conflict – treat everyone equally.
I call that mediocrity and I admit I have succumbed at times.
Show me a post where the bottom line still matters. It is implied that the bottom line matters, folks. It is implied that if you do all of these nice things that the bottom line somehow somewhere will appear.
There are so many armchair quarterbacks out there who have never ever ran a business telling people like us how to run ours. I recently read a blog about "entrepreneurial leadership" with bad advice written by a person who has actually never started nor ran an actual company.
Everyone is seemingly an "expert" on the internet.
Trying to get everyone to like you is a sign of insecurity and /or acceptance of mediocrity.
From Adubato's article, he quotes General Colin Powell, "Trying to get everyone to like you is a sign of mediocrity. You'll avoid the tough decisions, you'll avoid confronting the people who need to be confronted and you'll avoid offering differential rewards based on differential performance because some people might get upset."
I have been challenged as a leader. My natural style is to be very direct, to the point, and bottom-line focused. Yes, I have always wanted to enroll others in my vision. Yes, I have always wanted to take my company and others that we advise to new heights of performance.
At times I have waffled on important decisions in my effort to get consensus when I should have just made a damn decision.
At times I have gone too far in trying to engage others – to the point where I have crossed the "line" of losing my "leadership identity" by allowing some things to go unaddressed and at times inviting people to a dialogue they were unprepared for – by hoping to be liked more than I probably needed to be – by hoping that this team would be the best ever.
Have you lost your leadership identity – your leadership authenticity – your leadership voice? If so, it is time to take it back.
Please share below a time you had to make a decision that made your team members angry . . .
To read more of Colin Powell's "Lesson 1" from "Leadership Primer" check it out here.