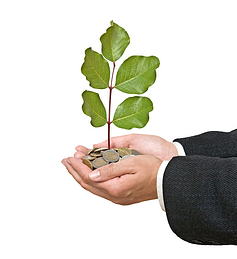 Every business needs to have accountability in the workplace. Without accountability employees can devalue the business and cause good employees to leave. Building an accountable organization should be top priority for managers.
There are some basic ways that accountability can be built within an organization. When the workplace is designed so that accountability can grow and flourish, your business will become better than it is now. Here are some ways your company can build accountability.
Do not create fear by punishing. It is not about punishment but about finding solutions to a problem. If the norm is to blame and punish when a goal is not met the other employees will not be willing to try innovative ways to correct a problem.

If someone agrees to do something and it does not get done, they need to be called on it. If an employee admits a problem and continues to work to improve it, they are trying to be accountable If they consistently fall short, their level of commitment is just not there.

It is necessary to have roles clearly defined, good leadership , and processes that are not ambiguous. There is no need to have confusion in the workplace. Make sure everyone knows what they are suppose to do and how they are to do it.

No one hides in an accountable organization. Accountable people seek evaluation knowing it can improve the process and add to their abilities. Using different types of feedback and evaluation can help employees become more accountable.

Your company is a team and focus needs to be on team processes. Are team members being their most effective? Make sure that employees have the knowledge, assistance and resources they need to do their job as part of the team effectively.

When your company does really good, do all the employees feel like they have a sense of ownership in the results? This is the team working toward a common goal. Every employee should have the opportunity to give and receive feedback. Any employee can find an innovative solution to the processes that a company uses. The employee might have the insight to really find a better way to do a certain part of the work.

Create a learning environment for your company. It is important to know what is working and what is not working and to find the cause. Look at a problem that has occurred and find out what each person thought was happening, what each person did and what was not done that needed to be done. If each person involved in the problem can honestly help find the root of the issue, all sides can learn how to help make sure the problem will not happen again.
Some of the challenges to having accountability in the workplace are employees with a lack of personal responsibility, procrastinating employees and low moral. It is necessary to have an appropriate system in place to bring these things under control.

Creating a culture of accountability in the workplace is of vital importance to the future of a company. Being able to bring into the company the best employees and being able to retain your best employees is a by product of having accountability in the workplace. There are many challenges to keeping the best systems in place to ensure that your company is working at its top performance.
Accountability systems can really set your company in a position that can make huge leaps forward. Happier employees and happier customers are two of the results of having accountability in the workplace.