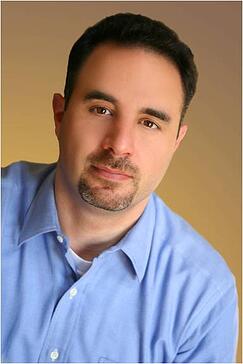 Today's guest post is by Mike Figliuolo, managing director of thoughtLEADERS, LLC and the author of One Piece of Paper: The Simple Approach to Powerful, Personal Leadership (you can get your copy by clicking here). You can learn more about Mike and his book at the end of the post.
The following is an excerpt from his book:
To help you avoid the getting a reputation as a clueless fool, you need to stay in touch with your team's reality. This reality consists not only of the tasks they perform but also the environment in which they perform them.
You are lucky. You operate above the fray. Typically when you ask people to do things, those things get done. After all – you are the boss. Many of your team members are not that lucky. They deal with organizational roadblocks, politics, and credibility challenges you hopefully overcame years ago. Yes, you have your own set of challenges and I know your boss does not appreciate what you go through every day either, but this is not about you. It is about how you lead your team.
You need to create a phrase to consistently remind you to get in touch with your team's reality and see the context in which the tasks you are asking them to do must get done. If you understand and appreciate those challenges they face, you can make more reasonable and intelligent requests of them. They will also appreciate and respect you for being cognizant of what they must overcome to achieve the goals you set for them.
To create these reminders, let's start by getting an understanding of what you know about your team members' jobs. Get out a piece of paper and take notes on the following questions:
What are the major deliverables your team members believe are their highest priority?
What are the top obstacles your team faces in getting things done?
Which aspects of their jobs would your team members say you appreciate the difficulty of the least?
What subjects would they say you should know a great deal more about?
Once you have cataloged the lack of knowledge and understanding you have about what your team goes through every day, you need to do something terrifying – go speak with trusted members of your team and validate your responses to these questions.
First, set context for the conversation by saying something like "I would like to do a better job of helping the team accomplish its goals. I want to get a better understanding of the challenges you face every day so I can ensure the requests I make are reasonable and achievable. I have taken a cut at my understanding of what you go through. I would like to validate that perspective and make it more accurate."
Do not be shocked if your team member jumps at the chance to explain their world to you. When they do, remember you have two ears and one mouth for a reason. At first it will be a gripe session but once they have finished venting you will find the conversation to be productive and informative.
After you have rounded out your understanding of their world, review your notes and answer the following questions:
Are there themes or major disconnects you have identified during this interview process?
Do one or two stories that exemplify how you do or do not understand their world show up several times in your notes?
Were your team members pleasantly surprised that you understood some aspect of their plight in great detail?

Are there situations where you did not understand their jobs and the result of your lack of knowledge was painful?

Do any of the observations you have made or the stories you have recalled generate powerful positive or negative feelings within you?
Hopefully as you answer this set of questions a reminder to stay in touch with them will begin to emerge. Remember – it can be a story, a phrase, a quote, or an image that reminds you how important it is for you to understand and stay connected to the world your team members live in. That reminder might come from your experiences with your current team or it could come from a situation in your past. Regardless of whether your reminder is based on your current team or not you should definitely have the conversation that I outlined above with your team. The simple act of discussing your team members' challenges with them will build understanding, rapport, and respect.
Mike Figliuolo is the author of One Piece of Paper: The Simple Approach to Powerful, Personal Leadership (you can get your copy by clicking here). He's the managing director of thoughtLEADERS, LLC – a leadership development firm. An Honor Graduate from West Point, he served in the U.S. Army as a combat arms officer. Before founding his own company, he was an assistant professor at Duke University, a consultant at McKinsey & Co., and an executive at Capital One and Scotts Miracle-Gro. He regularly writes about leadership on the thoughtLEADERS Blog.