From the outside looking in.
I recently woke up in the middle of the night with the title of this article in my mind. When I began working with The Rainmaker Group, my biggest struggle was to create clarity and direction for our marketing.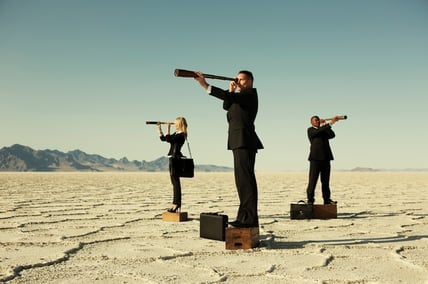 If you can't clearly communicate the message of who you are and what you do, you will never be successful.
I became immersed in The Rainmaker Group's culture and soon came to understand the brilliance behind our sales hiring process (it's genius).
Most Prospects do not realize powerful sales hiring tools like ours exist.
How could I as a marketer communicate the simplicity and value of using our expertise?
Why would a company use The Rainmaker Group's services?
Then it hit me.
Necessity is the mother of invention.
Few companies are aware that sales teams can (and should) be designed and built to crush numbers with precision.
Hiring only Sales Wolves should be a matter of habit, not necessity.
"Nothing happens until something gets sold."
Thomas J. Watson's powerful words are a universal principle.
Show me a wolf class sales team and I will show you a resilient company capable of weathering fierce economic and competitor storms.
While true believers such as the company owner, CEO, President and/or sometimes original-hire salespeople often bring in the lion's share of initial sales, this is not a scalable nor sustainable sales strategy.
The sales revenue engine will never be maximized until a commitment is made to hiring only Sales Wolves – the best-of-the-best salespeople.
A bad sales hire is profoundly more expensive than a typical bad hire.
As I dug into my "Why" of using The Rainmaker Group a little deeper, I began to understand the real cost of hiring salespeople who can't sell.
Everyone knows it is expensive and time-consuming to hire a new employee. The time it takes to put together and post the job description, weed through the resumes, contact and interview each candidate, check references and finally decide is extremely costly in and of itself.
To hire a new employee who ends up being a bad fit for any position is a costly mistake for any business model.
Unfortunately, the cost of a bad sales hire is profoundly greater than a typical bad hire. Just scratching the surface, a bad sales hire:
Misses sales your competitors win.
Destroys Customer value.
Damages your brand.
Dilutes your sales culture.
Dilutes / infects your sales culture with reduced-attitude and work ethic
Iron sharpens iron.
Only a solid sales hire will push fellow Sales Wolves to perform at their very best.
The key is maximizing objectivity in the sales hiring process.
Most are still using an antiquated sales hiring "strategy" that is extremely variable and subjective.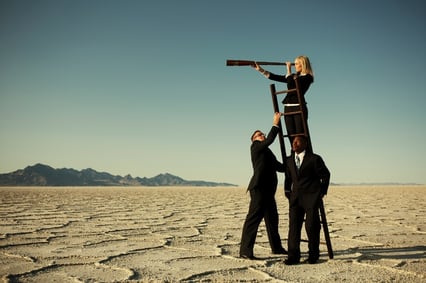 In fact, most sales hiring process are anything but objective. Instead, sales hiring decisions are often driven by ego and human biased gut intuition rather than science.
The result is significant sales performance variance.
We aspire to transform sales hiring from subjective to objective through a data-driven sales hiring process that drives predictable, repeat sales performance.
We help our Clients carefully design their sales teams to only select Sales Wolves: the best-of-the-best salespeople in the industry.