Does your Culture Standard allow low performers to stay onboard because the short-term costs of hiring and training seem high?
In today's competitive world, many businesses are maintaining tight headcount in order to keep costs low. The result is that, in many cases, companies are keeping t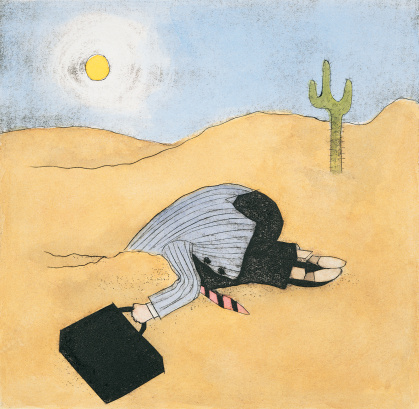 heir headcount so tight that they become unable / unwilling to defend their Culture. Keeping a tight headcount is especially problematic when a manager allows a low performer to stay onboard to keep hiring/training costs low.
The damage to Customer goodwill and your Culture can be devastating. As a manager, you cannot bury your head in the sand and ignore this damage. It is important to keep in mind that your Culture is not what you say it is. The Culture of the organization is what management and employee team members collectively do and allow to happen. Remember...
If you do not follow your own company policy - that shapes your Culture.
If you play favorites - that shapes your Culture.
If you allow low performers to stay onboard- that shapes your Culture.
If you do not defend your Culture - you are settling for mediocrity.
Never settle for mediocrity when it comes to your Culture. You shape your future by carefully shaping your Culture. Smart companies carefully shape their Culture by hiring the best talent possible, not playing favorites, and following company policy without question.
If an employee team member is not performing, immediate feedback and immediate correction action / training must be provided. Failure to do so shapes your Culture toward mediocrity.
Ultimately, the headcount must be adequate to absorb the loss of a low performer or normal employee turnover.
If an employee team member is unable or unwilling to effectively perform - you must have adequate headcount to work through letting them go sooner-than-later.