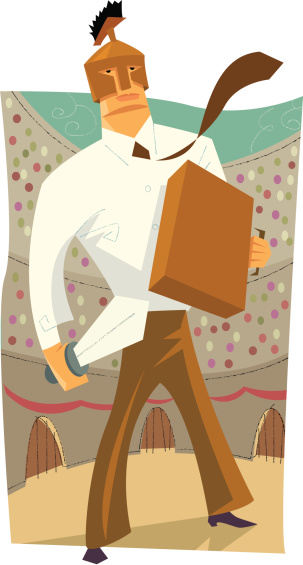 This is part 3 of a 5 part blog series on How to Know If You are Hiring A Don Draper Salesperson.
My first 100 sales hires sucked
Do you ever recall the past and remember things better than they really were? I like to think I was 40 percent successful in my early days of hiring salespeople, which is not great... but it was likely closer to 15 percent.
I was horrible.
One early sales-hire seemingly showed a lot of promise. I thought I did my homework on him. I scrutinized his past work history. When I checked his references, they passed him off as a gladiator. When I flew out to meet him, he said all the right things. He had past sales experience that appeared strong.
Was I ever wrong. The first sign was when I could hear his children in the background on a conference call with a Prospect. Can you hear "Twilight Zone" music playing loudly like I can right now?
When I eventually fired him, it was almost a relief for him.